What payment options are avilable at Uobei?
Uobei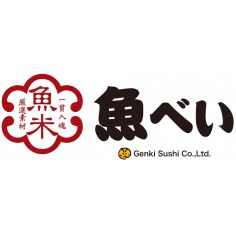 Uobei is a safe, low-priced conveyor-belt sushi restaurant boasting low prices. We will offer a touch-panel ordering system that provides amusement, as well as items of high value that are priced well above cost.
Stores:159
What payment can I use to pay at Uobei ?
These are acceptable payments at Uobei.'Depends on store' means may be not availabe due to store's terminal compatibility or other reasons.
Uobei acceptance chart
At Uobei,Contactless will be hard to use.