What payment options are avilable at CreateS.D.?
CreateS.D.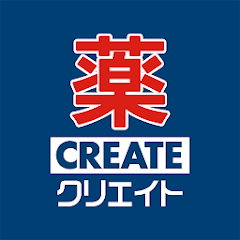 Create S.D. operates drugstores and dispensing pharmacies mainly in Kanagawa Prefecture.
Stores:926
What payment can I use to pay at CreateS.D. ?
These are acceptable payments at CreateS.D..'Depends on store' means may be not availabe due to store's terminal compatibility or other reasons.
CreateS.D. acceptance chart
At CreateS.D.,CreditCard・eMoney is/are usefull.
QRcode may be not accepted.
Contactless・Point will be hard to use.

Tweets reviews CreateS.D.
クリエイトエス・ディーの新相模原下九沢店では、リボ払いを使って決済しているおばさんが妙に多い。同一人物ではなく、二人連続してリボ払いも見たことがある。今日もリボ払いのおばさんがいた。こういう人が多い方が、クレカ還元率改悪がされない可能性が高くなるので歓迎である。

— ぽろたん (@sstgtosin) March 12, 2023
さっきクリエイトでかながわPayで楽天Pay使えたよ

— mondo_s (@takoage_see) September 19, 2022
チラシみてみたら、今月からサミットで楽天ペイ使えるようだ。楽天ペイ使えるところ少なくてぜんぜん使ってなかったが、ここ数ヶ月でクリエイトSD、サミットと普段使いしている店が対応してくれてだいぶ使えるようになった。それ以前もココカラファイン、HACは使えたが高いので買い物するのは稀だった

— shimamura4096 (@shimamura4096) December 2, 2021
クリエイトエス・ディーでかながわPay経由の楽天Pay決済が使えずPayPayで支払って来たのだが、不具合が発生しているってことを帰り道に気づいた。 pic.twitter.com/TD9xEwNJDY

— 好色戦車 (@EROTANK) September 21, 2022
LINE PAYボーナスの期限が切れるでって通知が来たから、どこでLINE PAYが使えるか探したら、ドラッグストアのクリエイトで使えた。バナナ買える。 pic.twitter.com/d2QPBN6jt9

— zapa (@zapa) June 25, 2022