Can Suica, PASMO, ICOCA be used for payment at Anrakutei?
Anrakutei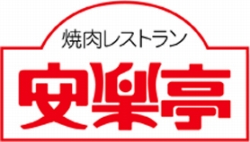 Since its establishment in 1963, the company has been committed to providing safe and secure yakiniku (grilled meat) with natural meat and additive-free, fragrance-free sauce.
Stores:166
Suica, PASMO, ICOCA
Suica is a widely used contactless smart card in Japan, mainly in the Greater Tokyo Area. It is issued by the East Japan Railway Company (JR East) and can be used for convenient and cashless transportation on trains, subways, buses, and even some ferries. Suica can also be used for payments at vending machines, convenience stores, restaurants, and retail shops. Users can charge their Suica cards with funds and simply tap them on card readers to make payments or access public transportation services. The card is rechargeable and reloadable, making it a practical option for both residents and tourists exploring Japan's capital and surrounding regions.
Can I use Suica, PASMO, ICOCA at Anrakutei ?
Well, Suica, PASMO, ICOCA is acceptable at Anrakutei ?
Cannot use Suica, PASMO, ICOCA in Anrakutei.
What payment can I use to pay at Anrakutei ?
These are acceptable payments at Anrakutei.'Depends on store' means may be not availabe due to store's terminal compatibility or other reasons.
Anrakutei acceptance chart
At Anrakutei,QRcode・Contactless・Point will be hard to use.