Can Rakuten Edy be used for payment at Anrakutei?
Anrakutei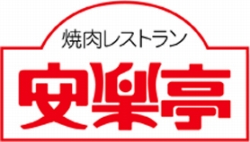 Since its establishment in 1963, the company has been committed to providing safe and secure yakiniku (grilled meat) with natural meat and additive-free, fragrance-free sauce.
Stores:166
Rakuten Edy
Rakuten Edy is electronic money that you can use to pay for your purchases. If you have a mobile wallet, you can download the Rakuten Edy application.
Can I use Rakuten Edy at Anrakutei ?
Well, Rakuten Edy is acceptable at Anrakutei ?
Use of Rakuten Edy at Anrakutei depends on the store.
What payment can I use to pay at Anrakutei ?
These are acceptable payments at Anrakutei.'Depends on store' means may be not availabe due to store's terminal compatibility or other reasons.
Anrakutei acceptance chart
At Anrakutei,QRcode・Contactless・Point will be hard to use.

Tweets reviews Anrakutei
ご来店ありがとうございます。

安楽亭では「楽天Edy」でのお会計が可能です。

また、「iD」「WAON」等の電子マネーの他、
Suica等の交通系電子マネーやPayPayもご利用
いただけます。
詳しくは店舗でお問合せください。

今後もなにとぞよろしクッパ🎵

— あんらくん 焼肉レストラン安楽亭 (@anrakun) April 14, 2023