Can RakutenPay be used for payment at Anrakutei?
Anrakutei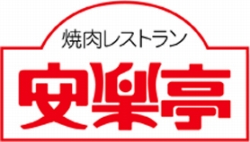 Since its establishment in 1963, the company has been committed to providing safe and secure yakiniku (grilled meat) with natural meat and additive-free, fragrance-free sauce.
Stores:166
RakutenPay
The Rakuten Pay app is the No. 1 QR code payment service you want to keep using if you want to pay with your smartphone. Rakuten Pay is a service that allows you to easily make payments with the app and Rakuten ID. You can easily make payments with just one phone for shopping in town and with Rakuten ID for online shopping. Of course, you can also use Rakuten Points to make your daily shopping more convenient and economical.
Can I use RakutenPay at Anrakutei ?
Well, RakutenPay is acceptable at Anrakutei ?
Cannot use RakutenPay in Anrakutei.
What payment can I use to pay at Anrakutei ?
These are acceptable payments at Anrakutei.'Depends on store' means may be not availabe due to store's terminal compatibility or other reasons.
Anrakutei acceptance chart
At Anrakutei,QRcode・Contactless・Point will be hard to use.