What payment options are avilable at Seria?
Seria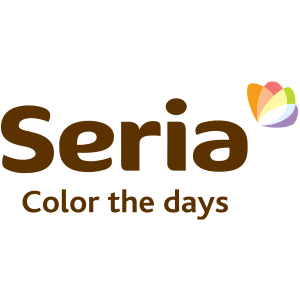 The 100-yen store Celia adds color to everyday life. You can find a little excitement every day. In order to provide you with attractive products that will be loved by you, we are developing products "jointly with manufacturers"! Private brand products and other "products born from customer feedback" are appearing one after another! Please come to our stores and feel the passion of Seria.
Stores:1,844
What payment can I use to pay at Seria ?
These are acceptable payments at Seria.'Depends on store' means may be not availabe due to store's terminal compatibility or other reasons.
Seria acceptance chart
At Seria,QRcode・Point will be hard to use.

Tweets reviews Seria
函館新道のセリアに新型キャッシュレスセルフレジが設置されていてクレジットのタッチ決済もOK🙆 pic.twitter.com/5GE63LrHpy

— ダイダイ氏 (@daidaishi3109) March 9, 2022
大杉平のセリアで、セルフレジ1台導入されていて、その台は現金不可だったんだけど…
クレカは使える、WAONやnanacoとか使える…
なして、PayPayは入っとらんのー😭
 PayPayでも払える様にしてくれよー😭
明日、また買い忘れ買いに行くから、仕事終わったら売場に回ってチャージしなきゃないやん…

— クロトラ (@kurotorasannko) December 15, 2022
セリア普通のレジでメルペイ使えたよ

— じゃがチップス (@jaga_ANYA) December 28, 2022
セリアのセルフレジでVisaのタッチ決済が使えた,どうせならGoogle Payで試せばよかったな

— cxx (@cxx) September 4, 2022
セリアのセルフレジでnanacoが使える!!
これじゃ買いすぎちゃうじゃない!!!
(仕事柄nanaco使い)
(今日もチャージしたばかり)
(ありがとうありがとう)

— ねねこ (@fuminoneco) November 25, 2022