What payment options are avilable at KushikatsuTanaka?
KushikatsuTanaka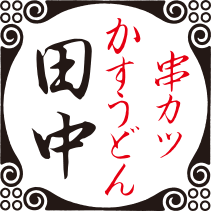 No double dipping in sauce! Specialty Kushikatsu: Osaka's traditional taste The recipe for the taste of Kushikatsu Tanaka was born in Osaka's Nishinari Ward. Please enjoy the taste of Tanaka's kushikatsu that has been passed down from our predecessors.
Stores:309
What payment can I use to pay at KushikatsuTanaka ?
These are acceptable payments at KushikatsuTanaka.'Depends on store' means may be not availabe due to store's terminal compatibility or other reasons.
KushikatsuTanaka acceptance chart
At KushikatsuTanaka,QRcode is/are usefull.
eMoney・Contactless・Point will be hard to use.

Tweets reviews KushikatsuTanaka
メルカリの売上が入ると串カツ田中に行きたくなるな。
現金持ちたくないけど、田中はコード決裁だけ対応なんよね。メルペイ使えるので(^o^;

— shinnoji (@shinnoji) May 30, 2023
ちなみにこの串カツ田中さんでは楽天payが使えたので、お買い物マラソンでたんまりもらった期間限定ポイントを楽天pay支払いしたの~~~いえいいえい✌https://t.co/fFynFjGZ9i

— 𝗚𝗢𝗭𝗜𝗛𝗔𝗛𝗔⊿ (@godzillamom2019) January 18, 2023