What payment options are avilable at Jolly Pasta?
Jolly Pasta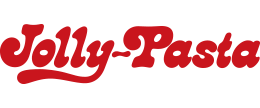 What is truly good pasta?
Jolly Pasta has been pursuing the answer to this question through the science of taste and texture. The results of our research to date have been applied not only to pasta sauce, but also to noodles. The unique al dente texture is unique to our original dried noodles. Salads, appetizers, pizzas, and dolce are also developed with pasta compatibility in mind. For Jolly Pasta, pasta is the basis of everything.
Stores:300
What payment can I use to pay at Jolly Pasta ?
These are acceptable payments at Jolly Pasta.'Depends on store' means may be not availabe due to store's terminal compatibility or other reasons.
Jolly Pasta acceptance chart
At Jolly Pasta,Contactless may be not accepted.

Tweets reviews Jolly Pasta
( ˘ω˘)ジョリーパスタのテイクアウト、dポイント使えたので実質無料。

— ぬながわ 🇯🇵🇹🇼 (@Nuna_Geotram) February 7, 2021