What payment options are avilable at HuisTenBosch?
HuisTenBosch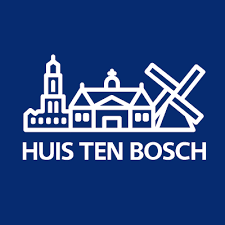 Spend an extraordinary time in a vast site with glowing illuminations and European cityscapes. Overlooking the shining city, a Ferris wheel of lights, colorful umbrellas of seven colors, and canals, a competition of lights and water.
Stores:1
What payment can I use to pay at HuisTenBosch ?
These are acceptable payments at HuisTenBosch.'Depends on store' means may be not availabe due to store's terminal compatibility or other reasons.
HuisTenBosch acceptance chart
At HuisTenBosch,CreditCard is/are usefull.
Contactless・Point will be hard to use.

Tweets reviews HuisTenBosch
日帰りでしか行った事ないから、わいもイルミ初めて見れたー☺️
ハウステンボスは入場券からお土産までペイペイ全部使えたから、ペイペイ使うなら結構チャージしていく事をお勧めする…!

— ぱーか (@man450paca) December 7, 2021
WAONを近頃利用することが多くなった。ハウステンボスの中でも使えたし、空港やファミマでも使えて結構便利だった。JALのマイルもWAONもクレジット機能も付いているカードは便利だ。

— らみ (@lily_megu) December 8, 2014