Can Ponta be used for payment at Amiyakitei?
Amiyakitei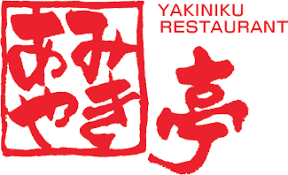 Visit Amiyaki-Tei for delicious yakiniku. Delicious Japanese beef at a great price! We also offer a banquet menu, all-you-can-drink, all-you-can-eat salad and dessert!
Stores:108
Ponta
Ponta, a common point service, allows users to "accumulate" and "spend" points according to the amount spent at Ponta partner companies and online services nationwide! You can accumulate points at various stores and services with a single card or application.
Can I use Ponta at Amiyakitei ?
Well, Ponta is acceptable at Amiyakitei ?
Cannot use Ponta in Amiyakitei.
What payment can I use to pay at Amiyakitei ?
These are acceptable payments at Amiyakitei.'Depends on store' means may be not availabe due to store's terminal compatibility or other reasons.
Amiyakitei acceptance chart
At Amiyakitei,CreditCard is/are usefull.
eMoney・Contactless・Point will be hard to use.

Tweets reviews Amiyakitei